Hi,
I have a Wahoo TickR X II NEW Heart Rate Monitor (SOLD)
I purchased it to do Marathons overseas, yet had to cancel my plans, due to the Lockdowns.
It has never been used (brand new), and it is still in the original packaging.
The only reason that I haven't returned it for a refund (as I have done with many items), is that the returns period has expired.
The Wahoo Tickr 2 X Heart Rate Monitor would be great for running, hiking, and biking too!
Description
Every effort counts with the TICKR X. Designed to help you get the most out of any workout, the TICKR X tracks heart rate, calories burned, running analytics, and indoor cycling cadence. Equipped with Bluetooth and ANT+ technology, it connects to your favorite training apps, GPS watches, and bike computers, and now supports up to three simultaneous Bluetooth connections. Its new design makes it the lightest and slimmest heart rate monitor on the market, plus the new integrated heart rate sensor and strap design provide a more secure connection and fit! TICKR X even has 50 hours of onboard memory for heart rate and calorie data, giving you the freedom to train device-free.
Features
• Integrated Chest Strap Design
• Slim, Lightweight Heart Rate Sensor POD
• Multiple Simultaneous Bluetooth Connections
• Top Display LED Indicator Lights
• ANT+ Running Dynamics
• Dual-Band ANT+ and Bluetooth Technology
• Real-Time Heart Rate, Calorie and Workout Duration Tracking
• Front Sensor & Strap Connection
• Coin Cell Battery
• Internal Memory
• Indoor Cycling Cadence
• Running Analytics
• Treadmill Mode
• Wahoo Running Smoothness™
• Advanced Performance Material Strap
• Apple Watch and Apple TV Integration
• Third Party App Compatibility : Works seamlessly with over 50 apps - including Zwift, The Sufferfest, Peloton for cycling and Runkeeper and MapMyRun for running.
Specifications
• Physical Dimensions (LxWxH): 6.3cm x 1cm X 3cm
• Weight: 1.7 oz (48 g) with strap
• Battery: Coin Cell (CR2032)
• Battery Life: Over 500 active hours
• Sweatproof: Yes (Handwashable Strap)
• Water Rating: IPX7 (Waterproof up to 5 ft.)
• Strap Length: Adjustable from 23" to 48"
In the BOX:
• TICKR X heart rate pod
• Adjustable soft strap
• CR2032 Battery (installed)
• Quick Start Guide
• Important Product Info Guide
See the Wahoo website at: Shop :: Cycling :: Wahoo Fitness New TickR X II Heart Rate Monitor - White
See the review at: Wahoo's New 2020 TICKR & TICKR X: In-Depth Review | DC Rainmaker
See product Wahoo product overview at: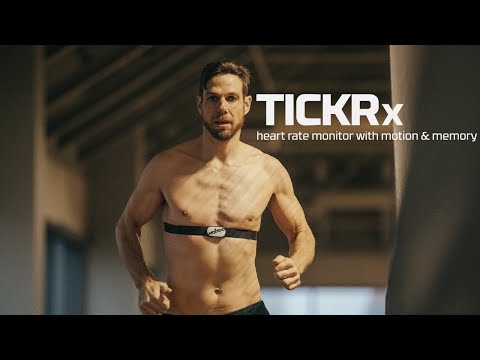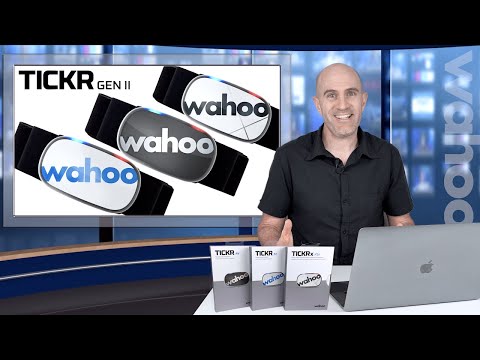 See the following websites for current pricing:
Purchase price: R 1 900
Asking price is R 1 700, cash on collection.
You're welcome to pay & collect in the Northern Suburbs, Cape Town.