Hi all
Following some interest from others on the forum, I think a thread on ultralight/lightweight hiking in South Africa is warranted. Not only could this help out new hikers, but also those more experienced to refine their gear and get insight into what others are using (or not using), and where they are using it.
Feel free to post anything from questions, to projects and pack lists (so we can see where people are getting their stuff

). Websites like lighterpack.com are great for arranging your gear.
From Wikipedia " Ultralight backpacking is a style of backpacking that emphasizes carrying the lightest and simplest gear safely possible for a given trip. "
One of the major goals is to reduce your base weight (everything you are carrying minus consumables – i.e. food, water, gas for cooking, etc.) mostly through carrying less and lighter gear.
The cut-offs for base weight are pretty arbitrary, change as technology advances, and are dependent on season. For 3 season hiking in the USA (~ -5 to 25C), the following are commonly quoted:
Lightweight: Less than 7 kg

Ultralight: Less than 4.5 kg
A lot of gear is personal preference of course, so take what you feel comfortable and safe with, and hike your own hike.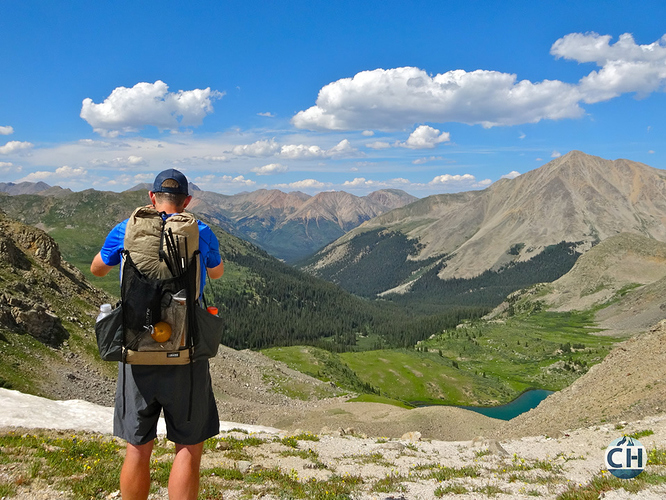 (not mine yet, source cleverhiker.com)
To get this low, Ultra-lighters commonly practice the following principles (in order from free to not so free):
Weigh everything. Weigh every item and record its weight. This will give you a better picture of where you may be carrying too much.

Carry less. Omit unnecessary items such as coffee makers, multiple items of cutlery and cookware, extra and unnecessary clothing, etc. The focus is to carry only what you really need and will use.

Reduce each item's weight. Modifying items to reduce unnecessary weight (cutting down sleeping pads to suit your height, removing extra straps and buckles).

Share gear. Tents, stoves, trowel, etc.

Practice skills and get experience (even more reasons to get out hiking). The more skilled you get ant using the environment and gear, the less you need to carry, and the better you can determine what you actually need for a trip.

Plan and repackage. Only carry what you need for a trip. For clothes and shelter, check the weather forecast beforehand and throw out unneeded insulation, or if rain is unlikely, take an emergency poncho and wind-shirt instead of full hard-shell. Repackage food and toiletries into lighter weight containers like zip locks and smaller bottles.

Make your own gear (MYOG). Many potentially useful items aren't available in the shops, and if they are they may be expensive and heavy. Hikers make anything from easy mug and food cosies to their own sleeping bags and tents.

Multi-purpose items. Try to use single items for different tasks, such as a Buff (scarf, beanie, balaclava, towel, pillow case, sun protection, etc.) or your sleeping pad as a pack frame, sit pad and windscreen.

Lighten your feet. Trail runners are lighter and often cheaper than boots, and with less weight on your back you'll be less prone to ankle injury. Weight on your feet also costs 5 times the energy as weight on your back.

And only last, replace items with lighter ones, whether it's because of the materials they are made from, or giving up extra features for more minimal options.
For more information, here are some good links:
Adventure Alan's ultralight backpacking guide for beginners