The Kruger Trail
whats going to follow over the next couple of days is a series of posts being a write up of the Kruger trail, actually its a copy and paste from Facebook posts…
We ended up walking about 100km and after that I joined an APU project based out of a central campsite in a private park and did foot patrols of 15km a day for another 6 days… I've done over 200km on foot in two weeks in the bushveld and thoroughly loved it (Oh and after that My wife and Kids joined me for four days and that long drive back to Cape Town.)
We/I experienced so much in those three uniquely different activities its really hard to recount as one enterprise so Im going to jump around a lot.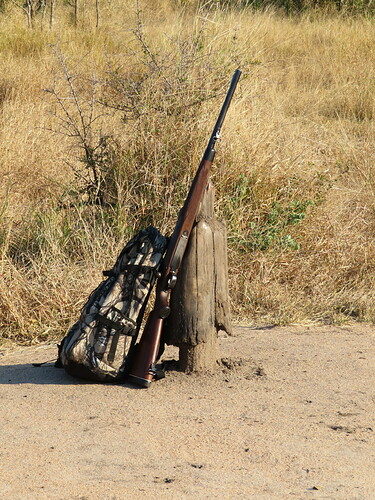 Please dont ask about the APU activities or locations - I cant disclose it, but there are members on here that are aware of it and yes its all sanctioned through SANParks and the relationship they have with their Private equity partners and SANParks Honorary Rangers and FGASA guides any images of Rhinos were supplied to me by the owner of a private game farm in Texas a reference only
I won't bore you with the semantics of driving from Cape Town up to Punda Maria in 27 hours in my 20 year old Landrover, or around Kruger and back down again via Golden Gate and Karoo National Parks or the joy of camping wild out of it, but I will say that in over 5000km it diddnt skip a beat - which is more than I can say for a couple of other vehicles we came across.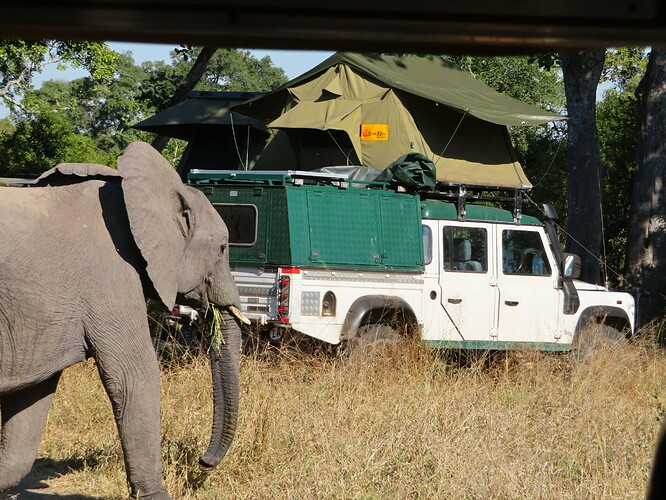 I love my Landy and so do the animals.
With that said here goes…